Rönesans Group has retained its leading construction company status, recently ranked as 38th largest international contracting company worldwide and 9th largest in Europe on ENR's acclaimed 2023 "World's Top 250 International Contractors" list. Regarded as the most established international construction industry assessment tool, ENR has ranked Rönesans among the top 10 contracting companies in Europe annually since 2015. This year sees no change, with its reputation secured as the leading Turkish construction company in the world.
ENR's list for 2023 of the "World's Top 250 International Contractors" is calculated on revenue acquired by contracting companies outside of their headquartered countries. In 2022, along with its JVs, Rönesans achieved a consolidated turnover of $4.3 billion, with more than 70% of its revenue coming from international projects. The company operates in key sectors such as construction, real estate, health, and energy across over 30 countries in Europe, Central Asia, the Middle East, and Africa, and obtained a total turnover of $3.1 billion from abroad, with $2 billion originating from Europe in 2022.
Rönesans Maintains Its Claim in the International Construction Rankings and Continues to Grow with New Projects 
Chair of the board at Rönesans, İpek Ilıcak Kayaalp, states: 'We are very proud to be listed among the 10 largest European international construction companies for the 8th year running. We will maintain our focus on international growth with the invaluable support of our esteemed international partners in the coming years by participating in more ambitious projects worldwide. We will also keep collaborating with international financial institutions and export financing agencies to jointly deliver numerous impressive projects, including clean water and safe infrastructure solutions to developing parts of the world, as we have recently accomplished in Sri Lanka."
Ballast Nedam, Rönesans Holding subsidiary company, executed the Clean Water Supply project in Sri Lanka with support and financing provided by the Dutch government and the Dutch export credit agency, Atradius. This significant project aims to provide clean water access to 17,000 households in seven villages within the Hemmathagama region, contributing broadly to Ballast Nedam and Rönesans' social responsibility and sustainability pillars. Alongside being a driver for Turkish industry growth, Rönesans Holding is keen to implement purposeful campaigns and drive impact in developing communities.
Growing rapidly for the last 30 years, Rönesans Holding, the conglomerate's top investment entity, has an impressive project portfolio, operating as both main contractor and investor in various sectors, including construction, real estate, healthcare and energy. Key projects include the Lakhta Center, the tallest building in Europe; the Gotthard Base Tunnel, the world's longest and deepest railway tunnel located in the Swiss Alps; the Gaasperdammertunnel, the longest land tunnel in the Netherlands; the Başakşehir Çam and Sakura Hospital in Turkiye, the world's largest seismically isolated building; and the Gas to Gasoline Plant (GTG) Project in Turkmenistan, the world's first and only of its kind.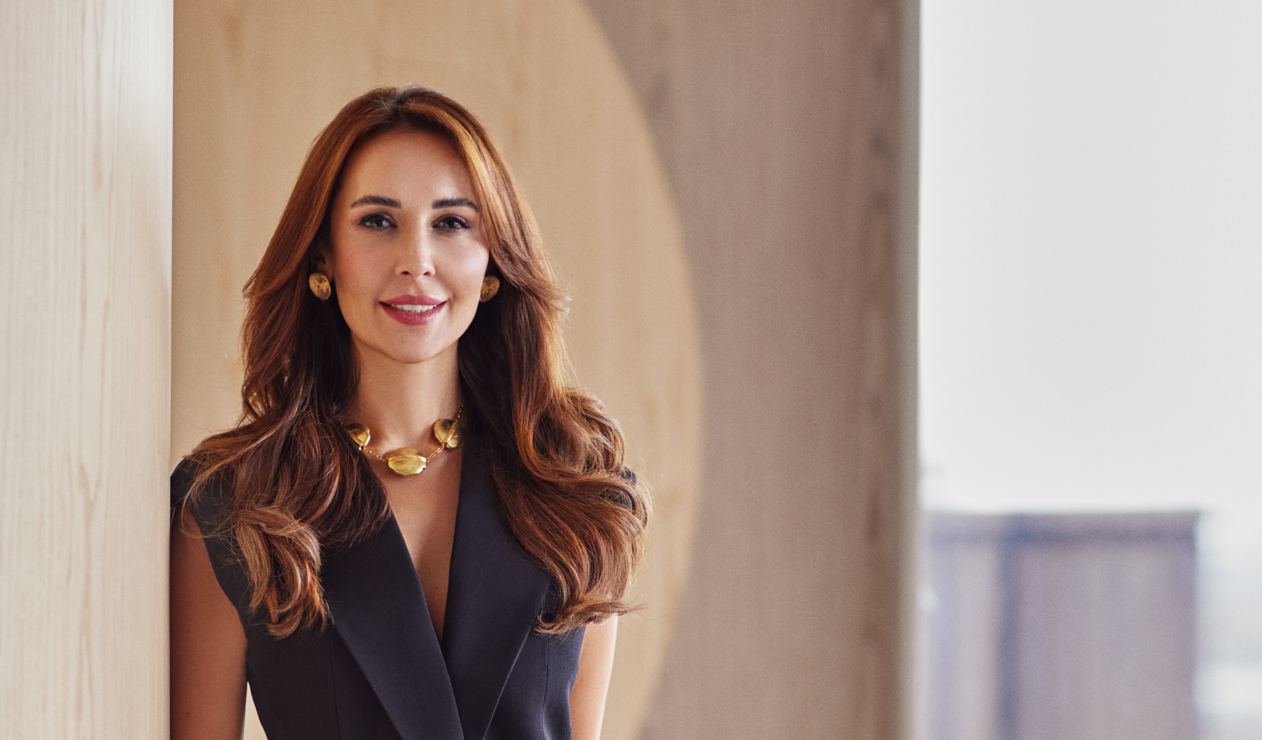 Energy Investments Increasing Under the Leadership of Erman Ilıcak and İpek Ilıcak Kayaalp! 
Under the leadership of its president, Erman Ilıcak, and Chair of the board, İpek Ilıcak Kayaalp, Rönesans has been also substantially increasing its investments in renewable energy for Turkiye after a 50% partnership with Total Energies for Rönesans Enerji last month, with the aim of investing a total of 2 GW of installed capacity in the next 5 years. The agreement is the latest in the company's long history of successful strategic partnerships from all around the world, having worked with partners and shareholders including Government of Singapore Investment Corporation (GIC), Meridiam, a Paris-based infrastructure fund, Japanese trading house Sojitz Corporation, and International Finance Corporation (IFC), of the World Bank Group which is a shareholder in Rönesans, and Samsung C&T, among others.
Ranking amongst the top 10 international construction companies in Europe, and top 40 worldwide, Rönesans will continue to drive forward growth across key sectors in Turkiye and globally.
About Rönesans Group
Rönesans Holding, headquartered in Ankara, is the 38th largest international contracting company globally and the 9th largest in Europe with international operations in 30 countries across Europe, Central Asia, the Middle East and Africa - including Ballast Nedam in the Netherlands and Heitkamp in Germany, Rönesans has been operating as the main contractor and investor successfully for 30 years across construction, real estate development, healthcare and energy. Putting resilience and growth through innovation at the core of the company, with a priority on sustainability and social development, Rönesans has developed projects supporting students with scholarships, academic platforms and initiatives; been a signatory of the UN Global Compact since 2015; and a signatory of the UN Women's Empowerment Principles since 2016.
Along with its partners GIC, Meridiam Infrastructure, Sojitz, Samsung C&T, TotalEnergies, and IFC, of the World Bank Group (minority shareholder in the group), Rönesans has invested more than EUR7 billion into pioneering projects in Türkiye.