Completed in 2012, the International Oil and Gas University (formerly Turkmen State Institute of Oil and Gas), is the first project by Rönesans in Turkmenistan. The 110-meter-high university was built over a 300 thousand square meter area in Ashkhabad.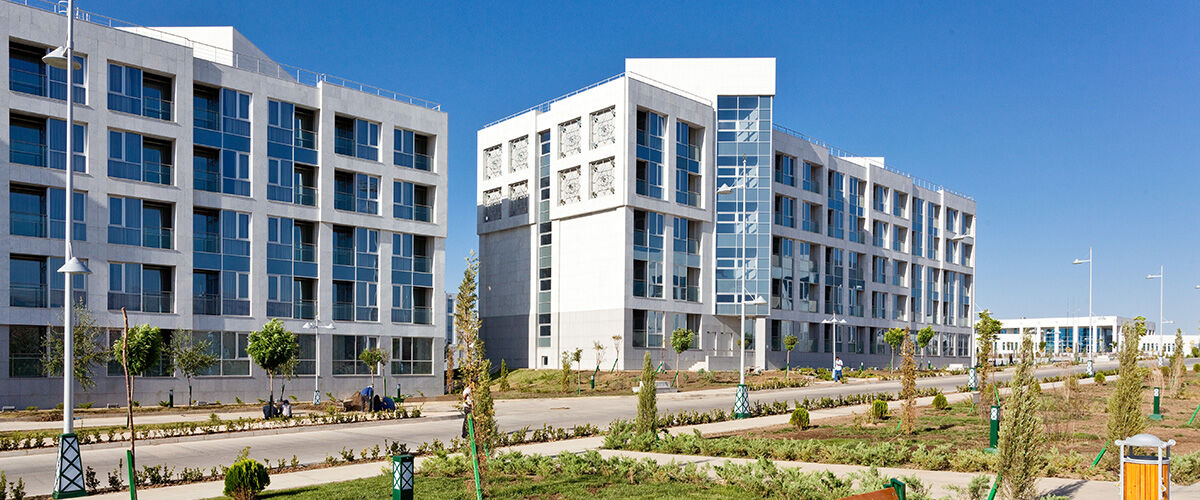 The complex of buildings of the International Oil and Gas University was recognized as the best project of 2012 at the 20th Anniversary Coordination Council of the International Association of the Union of Architects of the CIS countries.

The university is located on an area of 30 hectares and is designed to educate 3000 students. The educational buildings meet modern world requirements and are equipped with modern equipment and technologies. The area of the university includes: an 18-storey administrative building; 5 educational buildings and 6 dormitories; sport complex; reserve-officer training building and also two-floor building of canteen for 540 persons.