Rönesans Holding operates as a leading contractor and investor across five business sectors: construction, real estate, healthcare/public-private partnership, energy, and petrochemicals. Rönesans Holding is currently ranked 24th among the top 250 contracting companies worldwide, making significant progress by climbing 4 positions, demonstrating its continued growth, and 8th in Europe according to ENR's list last year. In recent years, Rönesans Holding has embarked on a new trajectory, focusing primarily on expanding its European presence through the engineering-procurement-construction-financing (EPC-F) model. With a notable 20 percent growth, the group concluded the previous year with a turnover of EUR 4.1 billion. 
Rönesans Holding has witnessed a significant increase in the proportion of foreign countries contributing to its revenues, which have reached 70 percent, with Europe accounting for nearly 40 percent. İpek Ilıcak Kayaalp, the Chair of the Board of Directors of Rönesans Holding, highlighted the company's involvement in rebuilding the aging infrastructure in Europe and stated that they achieved their highest turnover in Europe in 2022. She further expressed the group's commitment to adhering to its growth plans in Europe over the medium term. While aiming to maintain the 70 percent international revenue share, the group is also determined to foster domestic growth. Kayaalp highlighted the company's accomplishments in Türkiye, stating: "Up to this point, we have successfully completed investment projects worth EUR 7 billion in Türkiye, in collaboration with both local and foreign partners. We anticipate this figure to exceed EUR 10 billion by 2027. In 2023, our goal is to achieve a growth rate of 25 percent, reaching a turnover of EUR 5 billion."   
We interviewed İpek Ilıcak Kayaalp, Chair of the Board of Directors of Rönesans Holding, to discuss the group's recent growth performance and future goals: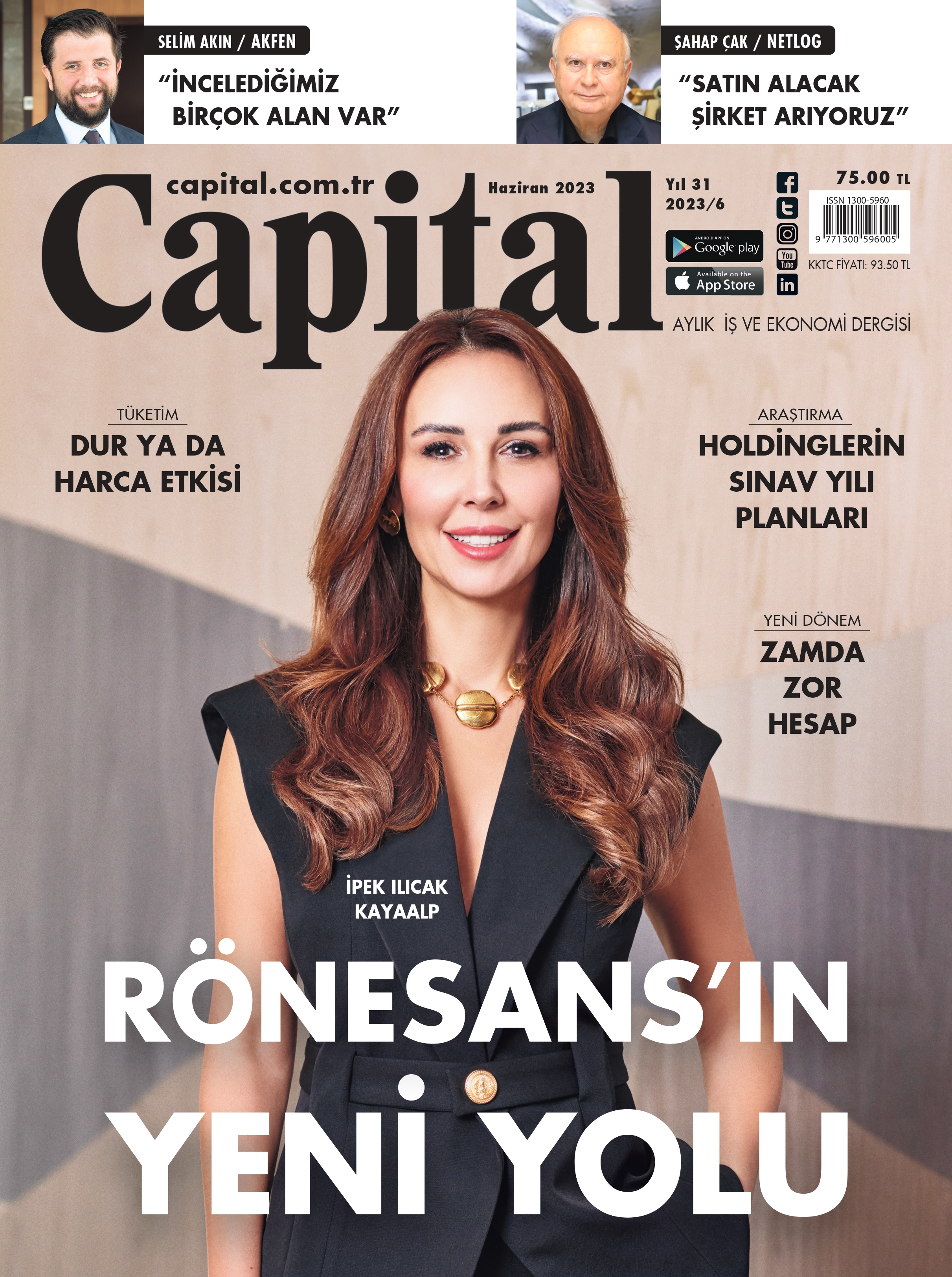 -In 2022, Rönesans Holding climbed 4 places to reach 24th in the World's Top 250 International Contractors list. What factors contributed to this impressive growth?
 With 30 years of industry experience, Rönesans Holding debuted on the ENR list in 2006. Within a relatively short span of 13 years, we successfully surpassed the global threshold in the contracting sector, consistently moving up the ranks ever since. Currently, we are ranked 24th globally and 8th in Europe, making us the leading Turkish contractor featured on the list. Several key factors have contributed to our growth. First and foremost, the vision of Erman Ilıcak has played a significant role. Our business culture, characterized by innovation, competitiveness, and resilience, sets us apart. By embracing these essential elements, we can mitigate the impact of global turmoil, regional issues, and financing challenges. One of our key priorities is to look beyond the numbers. Although our turnover and international revenues are crucial for rankings such as those prepared by ENR, we recognize that other factors matter beyond these numbers. While approximately 70 percent of our turnover comes from our international operations, our distinctive approach lies in our comprehensive global landscape analysis beyond these metrics.  
What do you mean by that? 
By building structures that have become part of the world's contracting literature, we have successfully completed projects that have gained global recognition and are considered noteworthy in the construction industry. These projects contribute to cultivating a contemporary, sustainable way of life. We have leveraged our extensive experience across various sectors to develop an end-to-end solution through the engineering-procurement-construction-financing (EPC-F) model, which we have collaborated on with our business partners in recent years. This approach has enabled us to expand our operations by focusing on infrastructure and social reinforcement projects in new markets overseas. 
Our core competency lies in combining our ability to secure international financing with our construction expertise, enabling us to succeed in new markets and business sectors. Collaboration and business partnerships play a crucial role in our strategy. We work with esteemed stakeholders such as the European Bank for Reconstruction and Development (EBRD), the International Finance Corporation (IFC), Meridiam, and other industry leaders both globally and within specific countries. Our direct operations span 30 countries, employing over 30,000 individuals from 64 nationalities. In 2022, we achieved 20 percent growth, with a turnover of EUR 4.1 billion and an asset size of EUR 7 billion.  
How do you address the challenge of accessing financing on a global scale? 
There are several key factors involved in obtaining the correct financing. Managing finances effectively, maintaining liquidity, and generating sustainable profits are among the most crucial elements. Fortunately, we excel in these areas. In fact, our expertise in financial management has been recognized with accolades such as 'The Most Successful Financing Award' bestowed upon us by the EBRD. 
Creating value through collaborations is a fundamental concept for us. The capital generated through our construction activities allows us to finance investment projects in areas such as real estate, public-private partnerships, energy, and petrochemicals, with funds provided by strategic and financial stakeholders. These investments not only generate construction income for our business units but also yield significant returns on our capital. Additionally, our technical capabilities in financing and project development, extensive geographical knowledge, ability to build strong teams, and flexibility give us a competitive advantage in the industry.  
Rönesans Holding is a group that started its activities in Russia and has focused on that specific market for many years. In which markets do you mainly operate today? 
In recent years, our focus has shifted towards Europe. Currently, we primarily operate in Europe, Central Asia, the Middle East, and Africa, with a particular emphasis on Türkiye and the Netherlands. When considering our overall portfolio, Europe remains our predominant market. In 2014, we acquired German company Heitkamp, and in 2016, Ballast Nedam, one of the Netherlands' top 10 construction companies with a rich history spanning 145 years. These strategic acquisitions have significantly expanded our operations in the Netherlands, Germany, Switzerland, and the UK. Around 40 percent of our total revenues come from Europe.  
Europe is perceived as a more saturated market for the construction and contracting sector. What kind of potential and movement is there in Europe? What kind of projects do you carry out, and in which areas? 
We are actively engaged in infrastructure projects aimed at rebuilding Europe's outdated systems to meet new demands. Rönesans Holding has successfully completed several significant projects in this regard. Notably, we have constructed the Gotthard Base, the world's longest and deepest railway tunnel, connecting Zurich and Milan. This remarkable achievement has significantly reduced travel times and contributed to our commitment to a zero-carbon future.  
In Europe, more than just outdated systems motivate the push for better infrastructure. Adapting to changing demands driven by the climate crisis and technological progress is necessary. In the Netherlands, we constructed the A9 Gaasperdammerweg, the country's longest land tunnel, built in accordance with the National Tunnel Standards. Furthermore, our Nature House Project has set a new sustainable building standard in Europe, with over 95 percent of the materials used being biobased. Our dedication to sustainability and innovation is evident in projects like The Jonas Residences in the Netherlands, which have been awarded three high-quality certificates for their sustainable features and innovative design choices. Additionally, we have played a significant role in the development of Germany's offshore wind farms, solidifying our commitment to renewable energy initiatives.  
What is the scale of your current projects? Where are these projects located? 
We are currently engaged in contracting works across 30 countries, with an expected revenue of over EUR 5 billion from these projects. Our ongoing projects are primarily concentrated in Europe, Türkiye, the Middle East, Africa, and Turkmenistan.  
What are your goals for 2023? Where will the growth come from? 
Our goals for 2023 encompass several significant milestones that we have been diligently working towards. After extensive efforts, we have restructured both the shareholding structure and the financing package of the Gaziantep City Hospital project. Our primary goal is to complete the Gaziantep City Hospital, which we resumed construction in 2022. Additionally, we are determined to finalize the project financing for the Ceyhan Polypropylene Production Plant, which has reached the final stages of the development phase. Furthermore, we seek to accelerate the progress of the Mersin-Adana-Gaziantep Railway project, which we commenced with the engineering-procurement-construction-financing (EPC-F) model. These endeavors will contribute to the growth of our revenues from projects within Türkiye. In parallel, our European turnover has been consistently expanding since 2014, and we achieved our highest European turnover to date in 2022. We remain committed to our growth plans in Europe in the medium term. Both organic growth and strategic acquisitions will continue to be integral parts of our growth strategy moving forward.  
What is the projected growth rate for this year? 
We have projected a growth rate of 25 percent for this year. We aim to achieve a turnover of EUR 5 billion.  
Will the proportion of foreign revenues to turnover remain at 70 percent? What is your objective in this regard? 
Our goal is to ensure that 70 percent of our turnover comes from foreign revenues. As a group, we have a strong presence in international markets, generating the majority of our revenues from abroad. To date, we have successfully executed investment projects worth approximately EUR 7 billion in Türkiye in collaboration with both local and foreign partners. We have ambitious plans to surpass EUR 10 billion in investments by 2027. These investments have also brought significant foreign direct investment totaling EUR 2 billion to our country. We remain committed to investing in Türkiye. Currently, in partnership with various stakeholders, we manage a diverse portfolio in Türkiye, including 12 shopping malls and 4 office buildings covering a total area of approximately 750 thousand square meters, 6 hydroelectric power plants with a combined capacity of 165 MW in the energy sector, and 7 city hospitals providing around 9 thousand beds in the healthcare sector.  
How do city hospitals in the healthcare sector contribute to your growth?
Our portfolio has achieved its current size and diversity primarily through the City Hospital Projects that gained momentum in the second half of the 2010s. Collaborations with international partners have played a significant role in our success in this regard. For our city hospitals in Adana, Yozgat, Elazığ, Bursa, and Gaziantep, we partnered with Meridiam, a France-based global investment and asset management company specializing in long-term public infrastructure projects. Additionally, we worked with our Japanese partner Sojitz to complete the prominent Başakşehir Çam and Sakura Hospital project. For the Gaziantep City Hospital project, we partnered with Samsung CT and Meridiam. Our strength in financing has been a crucial element of our success in these projects. EBRD granted Rönesans Sağlık Yatırım EUR 75 million in long-term funding for healthcare infrastructure investments last year. This financing earned us the esteemed 'Most Successful Long-Term Financing Award' at the EMEA Project Finance Awards 2022. Furthermore, in April of this year, Dutch Invest International Capital granted a EUR 45 million loan to our subsidiary GZT Healthcare Investment BV, for the Gaziantep City Hospital project. Once the Gaziantep City Hospital is completed, our collective investment in healthcare, in collaboration with our business partners, will amount to EUR 4.5 billion. We are determined to leverage the expertise gained from our successful PPP (public private partnership) projects, especially in the healthcare sector, to expand our endeavors abroad.  
What are your activities and objectives in the energy sector, considering your involvement in both the construction sector and investments? 
We have focused our efforts on the energy, petrochemical, and infrastructure sectors in Türkiye due to their growth potential and high demand. One of our significant projects is the construction of a polypropylene production facilitplanty in Adana, which we have developed in partnership with Sonatrach, Algeria's national state-owned oil and gas company. This project carries an investment size of approximately USD 1.8 billion. Additionally, we have plans for a container port project in Adana, with an estimated investment size of around USD 1 billion. Currently, our installed capacity in green energy stands at 165 MW. Through new investments, we aim to increase this capacity to 450 MW within three years and 1,000 MW within five years. We will invest $400 million in green energy projects over the next three years as part of our commitment. All our new investments will be focused on green energy, specifically wind, and solar power, aligning with our existing portfolio. At Rönesans, we are dedicated to contributing to our country's journey towards achieving net-zero emissions and fostering a green transformation.  
Will you engage in acquisitions similar to your activities in Germany and the Netherlands? 
We actively explore opportunities for acquisitions. Our growth strategy involves expanding through acquisitions and partnerships both in Türkiye and Europe.  
What are the main risks you anticipate for the upcoming period, and how do you plan to mitigate them? 
Globally, there are significant financial challenges, not limited to Türkiye alone. The global economy remains uncertain, and there are currently no signs of clarity in this regard on the horizon. While interpretations may differ, the consensus is that uncertainty has become an integral part of our lives. We must adapt to this new world order by taking measured steps and avoiding short-term thinking. There may be a need to act quickly and make immediate decisions, but it is crucial to do so calmly and without any sense of panic; this is the current 'new normal' we face. During times of crisis, our global presence across various sectors provides us with significant advantages. Our strong financial position and partnerships with reputable international companies enable us to access financing institutions both domestically and internationally, setting us apart. In addition, our partners in different countries share the same vision and goals as us, which results in guaranteed cooperation to achieve our shared objectives.  
Over the next few years, what are your aspirations for the future of your group? 
We aim to achieve sustainable and robust growth. While pursuing this growth, we will focus on the Western markets. However, we remain committed to our presence and engagement in Türkiye. We do not limit ourselves to a specific country or region. We are passionate about taking on complex, ambitious engineering projects worldwide to demonstrate our expertise. As a globally recognized partner, we actively collaborate with esteemed financial institutions and partners such as EBRD and IFC. This collaborative approach will continue in the upcoming period.  

'INSPIRED BY MY BROTHER'S VISION'
 
As the founder and president of the company, my brother Erman Ilıcak possesses a remarkable vision. His competitiveness and adaptability are qualities that I greatly admire and strive to emulate. Working alongside him is an invaluable opportunity for me. This sentiment is shared by everyone who knows him. Working in his presence allows for constant learning and personal growth. Our company's DNA is rooted in our ability to embrace innovation and thrive in a competitive environment, thanks to his leadership. We consistently strive for excellence, driven by his approach. Erman Ilıcak is an exemplary leader, in my opinion. 
 "I AM HIGHLY EMPATHETIC" "I HAVE A VERSATILE PERSPECTIVE"
 
As a leader, I prioritize social welfare. Being a woman grants me unique advantages. As a woman and a mother, I am highly empathetic by nature. I have a versatile perspective, which proves beneficial in the business world. Gender equality within Rönesans Holding and our affiliated companies represents a critical area of focus for us. We exceed the industry average in terms of female employment. Female students hold great importance for us as well. I founded the 'There is One Step Foundation,' offering scholarships and diverse training opportunities to exceptional female university students in the fields of science, sports, arts, and technology.  
RÖNESANS' FUTURE PLANS

We completed 2022 with a turnover of EUR 4.1 billion, representing 20 percent growth. We target a 25 percent growth rate this year, aiming to achieve a turnover of EUR 5 billion. International operations contribute approximately 70 percent to our overall turnover. We plan to invest USD 400 million in green energy over the next 3 years. Our growth will continue in Türkiye and Europe through strategic acquisitions and partnerships. We have demonstrated an increased focus on Europe in recent years. Europe's share in our revenues has reached nearly 40 percent. We operate in 30 countries and expect over EUR 5 billion in revenue from contracting. Our portfolio is dominated by projects in Europe, Türkiye, the Middle East, Africa, and Turkmenistan. We are committed to maintaining our growth plan for Europe in the medium term. We have realized investment projects worth EUR 7 billion in Türkiye to date. We anticipate surpassing EUR 10 billion in investment projects by 2027. 
PRIORITIES  'WE FOCUS ON SOCIAL IMPACT'
 
As a group that emphasizes the importance of creating social impact, our priorities lie in education, youth, children, and women. We have established the Rönesans Education Foundation (REV) to consolidate our social responsibility efforts. We have provided scholarships to 11 thousand students so far. Through our Compass program, we aim to enhance the professional competence and skills of recent graduates from relevant university departments. Since 2016, over a thousand young individuals have joined our workforce through this program.  
'WE WERE ON THE FIELD WITH 2 THOUSAND VOLUNTEERS'
 
We are responsible for constructing over 200 buildings in 10 out of the 11 provinces impacted by the earthquake, and all have remained intact. Despite its proximity to the fault line, our shopping mall in Maraş withstood the earthquake without sustaining any damage. Our Adana City Hospital was designed to be a secure and resilient facility, ensuring the safety of those within during and after the earthquakes. Since the earthquake disaster, our holding company, including a team of 2,000 volunteers from Rönesans, has been actively providing crucial support and assistance in the field.  
"CONTAINER CITY TO ACCOMMODATE 10,000 INDIVIDUALS"
 
We have successfully installed 2,000 container cities, with 1,500 in Malatya and 500 in Adıyaman, to meet the immediate needs of earthquake victims until their permanent residences are ready. These container cities are designed to provide permanent living spaces rather than just temporary shelters, accommodating approximately 10,000 individuals. They feature social facilities, childcare centers, women's life centers, and areas dedicated to children.  
"CONTINUOUS SEARCH FOR OPPORTUNITIES" 
FOCUS ON EUROPE
 
Our focus on Europe continues to be a top priority; we are proud to announce that our European subsidiary, Ballast Nedam, has achieved its highest turnover this year. We will continue to concentrate on diverse projects in Europe with Ballast Nedam.  
FOCUS ON KAZAKHSTAN

Having achieved significant success in real estate and superstructure projects in Kazakhstan, we are now gearing up for new ventures in social reinforcement within the country. As a global company, we are always on the lookout for suitable opportunities worldwide.   
Source:
Capital