After the devastating earthquakes that impacted 11 provinces in Türkiye, causing widespread damage, public institutions and private companies mobilized quickly to provide critical support and create shelter areas in the affected regions. Rönesans Holding, which already had a presence in the region prior to the earthquake, announced that it was among those providing aid and support to those affected by the disaster. 
In addition, the company announced that it had created container cities throughout the region, to provide permanent shelter areas for those in need. In total, the company aims to provide accommodation for 10,000 people. These shelters are not intended to be temporary but rather long-term housing solutions that will help those affected by the earthquake to rebuild their lives.
2,000 Employees Volunteer on the First Day to Assist Earthquake Relief Efforts"
According to İpek Ilıcak Kayaalp, Chair of the Board of Directors of Rönesans Holding: "Following the earthquake, 2,000 of our colleagues immediately traveled to the affected region as volunteers. We also sent 147 pieces of essential construction machinery and equipment to assist them in their efforts. In addition, we set up specific zones for our search and rescue teams, who worked tirelessly, rescuing 189 people from under the rubble. On the first day alone, we distributed 90,000 meals, and to date, we have distributed over 1 million meals. We also transported 254 trucks of critical supplies to the earthquake zone. All this was accomplished voluntarily by our colleagues from our logistics and procurement department in the earthquake zone during that period. At Rönesans Holding, we have the expertise to set up construction sites for our engineers and architects in challenging climates and geographies worldwide, and we can create living spaces for up to 25,000 people. With our impressive workforce, machinery, and logistics capabilities, we can quickly access emergency materials during times of crisis."
"Creating Homes, Not Just Roofs"
İpek Ilıcak Kayaalp, while emphasizing that within a week of the earthquake, Rönesans Holding started shipping containers to the region, stated, "We are creating more than 2,000 container areas in the Malatya and Adıyaman regions. In Adıyaman, we have already delivered 504 containers to AFAD, which currently provides shelter to those affected by the earthquake. In total, we have completed 1,435 containers and plan to finish approximately 673 more by the end of June. Our goal is not just to provide temporary shelter but to design permanent living spaces with social facilities, nurseries, women's life centers, and children's areas. These containers will house approximately 10,000 people."
"WE SUPPORT UNICEF WITH THE CREATION OF WOMEN AND CHILD-FRIENDLY CONTAINER CITIES"
İpek Ilıcak Kayaalp highlighted the importance of creating women, child, and youth-friendly container cities, explaining: "In the initial days of the earthquake, we quickly implemented container city plans in Malatya. We prioritized the needs of children, who would make up 30%, and women, who would make up 35% of the residents in these cities. We plan to work with UNICEF and UNFPA, two of the world's leading NGOs in this field, to support women and children. We have added social reinforcement areas to the container city plans to meet these needs and designed the projects accordingly. We have also created areas within the cities where women can participate in economic and social life through skills training and workshops. In addition to our efforts, we will support UNICEF's participation in our container city in Malatya by providing Child, Adolescent, and Family Support Centers, Youth and Child-Friendly Areas, Psychosocial Support Centers, and Mother-Baby units. We aim to provide support to the most vulnerable children, youth, and women affected by the earthquake."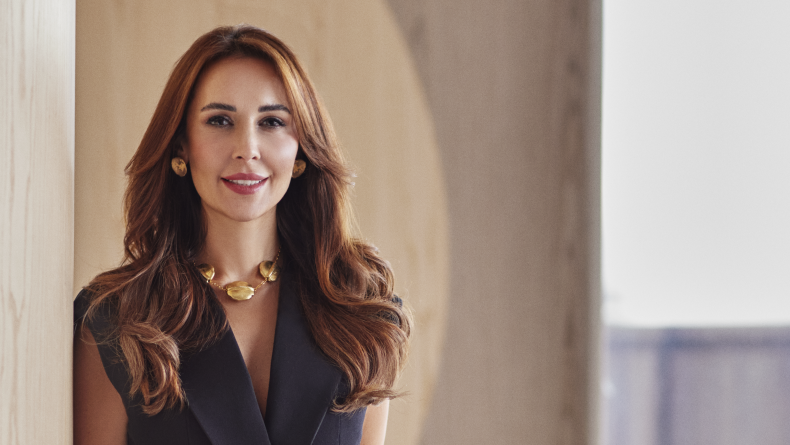 "BUILDINGS IN THE AREA REMAIN UNDAMAGED"
İpek Ilıcak Kayaalp while emphasizing that Rönesans Holding had constructed more than 200 buildings in the earthquake zone prior to the disaster added: "We have investments and building projects in 10 out of 11 provinces. We have built over 200 buildings in that area, all of which are in excellent condition. Despite being almost on top of the fault line, the earthquake did not damage the shopping mall we built in Maraş. Similarly, the earthquake left our Adana City Hospital intact and fully operational, resulting in many patients being transferred there. The city hospitals we built in the area have received approx 7,500 inpatients."
5 BILLION EURO TURNOVER TARGET IN 2023
While sharing the information that Rönesans Holding employs more than 18 thousand employees from 64 different nationalities, İpek Ilıcak Kayaalp, Chair of the Board of Directors of Rönesans Holding, stated: "We completed 2022 with a turnover of EUR 4.1 billion. We aim to complete this year with EUR 5 billion. The total size of our ongoing contracting works is around EUR 5 billion. The asset size of Rönesans is USD 7.5 billion." According to İpek Ilıcak Kayaalp, international operations are responsible for approximately 70% of Rönesans Holding's turnover.
Link to the news: 
Habertürk